Integrity and Experience
"I've worked with Leslie on several large condo conversion projects. She operates with the highest degree of integrity, has a broad range of experience and is exceptionally knowledgeable and innovative, able to effectively tailor marketing strategies to best fit the particular needs of a project. I recommend her highly!"
Steve Pillitu
Patient and Very Knowledgable
"We've used Leslie for our last 3 real estate transactions. She is just superb to work with. She's patient, very knowledgeable and smart - an excellent agent."
Ralph Sanders
Result Producing and Creative
Leslie is a result-producing, knowledgeable and creative real estate professional. My husband and I have worked with Leslie several times over the last 8 years. She has been with us through quick sales, slow sales and multiple mind-changing. She always has her focus on our best interests and she is a pleasure to work with."
Peggy Sanders
Perfect for First Time Buyer
"Leslie has been our real estate agent twice. We were very pleased with her work and are glad for the opportunity to recommend her to others. Leslie prepared us for every step of the transactions, so there were no surprises. She is the perfect agent for a first time homebuyer; you always feel that you are in capable hands because she is patient, knowledgeable, and friendly. We highly recommend Leslie."
Kent Modglin
Truly Masterful at Keeping Things on Track!
Over the past 12 I have had the pleasure of conducting several real estate transactions under Leslie Reed's thoughtful guidance. This letter is an enthusiastic endorsement of Leslie's outstanding skills as a realtor. This last and most current transaction was extremely frustrating and complicated. Leslie was truly masterful at keeping things on track and closing the deal. The qualities of an outstanding Realtor are someone who is knowledgeable (both of the area and the market), a thoughtful, patient listener, with the ability to become focused and tenacious when time calls for it. Leslie has all of these qualities. She knows her market well, takes time to know enough about her clients to be able to help them find the right house and is tireless in her efforts to make the deal work. Most importantly she is a realist and a pragmatist, which helps her stand apart from other Realtors that I have dealt in the past. She never over steps her bounds and is not afraid to call an expert when needed. She is a wealth of information and always willing to go the extra mile to get the best for her clients. She is always cheerful and has a great sense of humor, both of which are essential for a successful real estate deal. Leslie is always the consummate professional. In short, Leslie is truly outstanding and I feel lucky to have had the opportunity to work with her through out the years. I can only give her my highest recommendation as a realtor."
Linda Martin
Smooth and Stress-Free Experience
"I had heard many times that home-buying could be a very stressful, frustrating, and time-consuming experience. As a first-time homebuyer, I was expecting a trying experience. However, Leslie was very patient with me and took all the time I needed to explain each step to me during the process of looking at properties and completing the steps through the purchase of my first house. I have a very busy and variable work schedule and Leslie always made arrangements with me to accommodate my schedule and always used our time efficiently. Leslie clearly had my interest in-mind as she helped me find a home that met the list of characteristics I wanted. She pointed out, not only the positive aspects of different properties, but also pointed out potential issues that I would not have noted myself. At no time did I feel pressure to select any particular property. From start-to-finish, my entire experience working with Leslie went smoothly and was stress-free. "
Dan Daudermann
Personable and High Integrity
"We were first time home buyers and really didn't know that much about what to look out for. We probably went to over a hundred houses and Leslie didn't even bat any eye at it. She helped us get to know what to look out for, and helped us find a house that was in our price range and had almost everything that we were looking for. When ever any of my friends talk about buying a house I always say that I have the perfect real estate agent and that I would highly recomend her!"
Kelly Kusina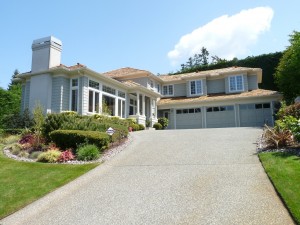 Professional and Efficient
Leslie was very professional and efficient. She kept us updated on feedback, was very prompt on getting the house on the market and Sold the house in three weeks!! She is also very kind and friendly!! Thanks Leslie.

Ron and Traci Gover
Proactive, energetic and on the ball
I cannot say enough positive things about Leslie Reed. She went above and beyond to sell our home while we were living out of state. From the moment it went on the market, she was actively showing our home. She found buyers, not once, not twice, but three times. With that said, she was fantastic with negotiating and getting the numbers where they needed to be. She was personable, friendly and an absolutely stellar agent to work with . I would recommend her to anyone!!! We loved her!
Jessica Ballard
Knowledgeable and Professional
Leslie is a very knowledgeable and professional realtor, she knows the market extremely well and also has a fantastic reputation. It was a pleasure to allow her to guide me through selling my home. She sold my home above my asking price and within 3 weeks !
I highly recommend Leslie -- she is fantastic ! Neil Smith
Experienced and nice
Leslie Reed was my real estate agent when I sold my townhouse in Lynnwood, Washington in March, 2013. She sold it in three days and got me $12,000 above my asking price! Then she helped me through the whole closing process, explaining everything that was going on with the bank, the buyer, and the escrow company. She is experienced, very professional, and very nice. I highly recommend her. Jennifer R.